We are delighted to announce that Photobooth Hong Kong has become one of Happy Hearts Love Sharks Wedding Contest 2012 sponsors. In order to encourage more couples to participate before entries closing (in just one week time!), Photobooth Hong Kong will offer a special and fun photography package to the lucky couple who enters the contest from NOW to 30th April 2012. Besides, they will offer ALL contestants a 20% discount* off their services. "We are committed to supporting Happy Hearts Love Sharks, we truly believe each couple can make a difference by supporting this cause on their special day!" said Manshun Chan, spokesman of Photobooth Hong Kong.
About the Prize:
A two-hour photo session at your wedding banquet/ reception; with Wacky Prop Box, valued at HKD6,880**
About Photobooth Hong Kong: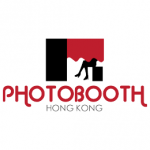 To add a touch of fun to your special day by hiring Photobooth Hong Kong. The experience is one that brings you and your guests together capturing moments that you'll share for a lifetime. The Photobooth is friendly to strangers and welcomes all ages. Let our team and extensive prop selection bring out the creative (and sometimes goofy!) side of you and your guests!
To find out more about Photobooth Hong Kong, check out our website or our Facebook page for more information!
You may also contact Vincent Lai vince@photoboothhongkong.com or Florence Yeung florence@photoboothhongkong.com.
*This cannot be used in conjunction with the public 5% Early Bird discount for booking three months in advance.
**No expiry date but due to popular demand in Hong Kong, the photobooth is subject to availability. We'd highly recommend letting us know your special day at least three months in advance!