A special thanks to the following companies for giving support to promote Happy Hearts Love sharks wedding contest.
The Candle Company

The Candle Company was established in 2000 and is Hong Kong's leading candle and home fragrance company.  As well as candles we offer a wide selection of fragrance oils, essential oils, reed diffusers, candle holders and other home decor accessories.  All of our products are produced according to European standard specifications.
For more details, please visit www.candles.asia.
Eternal Concept®

Eternal concept is a quality brand specializing in the innovation skincare products formulated from natural ingredients. The products contain natural ingredients with various choices of aromas, which are suitable for all skin types and frequent use.
For more details, please visit http://www.eternal-concept.com
Sharon Au Wedding Consultants

Established in 1993, Sharon Au and Co. specialize in East-meets-West weddings. Sharon and her team are experts in organizing and conducting traditional Chinese wedding ceremonies as well as wedding overseas.
For more details, please visit http://www.sharonauwedding.com/
Diving Adventure Ltd

Diving Adventure Ltd is the only PADI 5 Star Career Development Centre in Hong Kong.  Located in Causeway Bay, the centre is composed of a 5000+ square feet shop, one show room, a Travel Department and 5 classrooms. Diving Adventure also owns 4 well-equipped diving boats. Diving Adventure's principal is to promote diving activities while ensuring sustainable environment protection is in place. By actively promoting the development of marine eco-tourism, they educate the public to care for and treasure the world's marine resources.
For more details, please visit http://www.divinghk.com/aboutus/aboutus_en.htm
CongratulationShop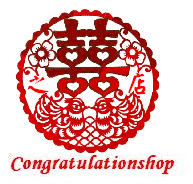 A must-visit online shop for wedding accessories, wedding favors, baby favors and other seasonal gifts.
For more details, please visit http://congratulationshop.shopping.idealsky.hk/
My Hong Kong Wedding

My Hong Kong Wedding is Hong Kong's best bridal directory, offering listings of quality local vendors. Established in 2009, it has been helping brides navigate the often baffling world of wedding planning by providing objective listings and contact details for everything a bride could need, from gowns and venues to photographers and makeup artists–and everything in-between. My Hong Kong Wedding also has profiles of real Hong Kong weddings to help brides get inspired.
For more details, please visit http://www.myhkwedding.com/